The different thermoforming processes
In the positive thermoforming process, air pressure is used to draw the semi-finished product over the tool, which protrudes above the fixture. The visible side of the final moulded part is the side facing away from the tool. The side facing the tool is always true to size.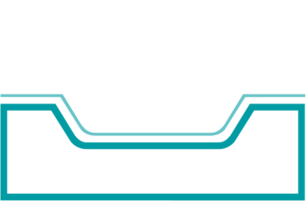 The opposite process is negative thermoforming. The material is placed over a mould cavity and drawn into the mould by means of negative pressure. In most cases, the side of the component facing the tool is subsequently the visible side – this allows us to integrate precise structures, contours and radii.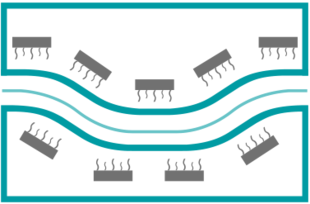 The 3D bending process is the supreme discipline in bending technology. It enables innovative shapes to be realised in all dimensions. Under the influence of heat, the materials are brought into a liquid state. The spatial geometry of the components presents additional challenges in terms of the work preparation and the production process.